Canadian Cattle Go Techno with RFID

Canadian Cattle will be leaping a little into the future shortly. Cattle producers in Canada will have to tag all of their calves and cattle with Radio Frequency Identification (RFID) ear tags. The Canadian Cattle Identification Agency (CCIA) has set a date of July 1st. 2010 as the day that all Canadian cattle must be tagged with a CCIA Approved RFID ear tag. Visual ear tags will no longer be used in the Canadian Livestock Tracking System (CLTS) for their national animal traceability system.
July 1st. is also Canada Day; so on Canada's birthday Canadian cattle go techno with RFID.


Livestock-ID Blog, listes all approved Canadian cattle RFID button tags, along with an article on livestock tagging tips, on how to retain tag retention.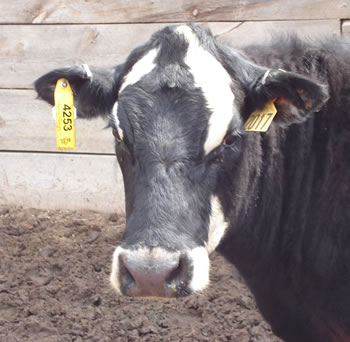 The Canadian Food and Inspection Agency (CFIA) will be enforcing the new mandatory regulation for livestock. Canada had made tagging cattle with RFID ear tags mandatory since September 2006, for all cattle leaving its farm of origin. The CCIA had allowed cattle producers time to change from visual ear tags to RFID ear tags.
The Canadian Cattle Identification Agency has six approved RFID tags to be used in their Canadian Livestock Tracking System, which enables the trace back of animals during a disease outbreak, such as Mad Cow disease.
Radio Frequency Identification is proving more and more to be a reliable, stable, and secure form of identification for livestock. One of the main benefits of RFID is the speed you could read head of cattle through a race way alley, and also the fact that RFID tags are error free in identification.
Canada, along with Australia, the UK, and Uruguay are among the leading countries in the world for animal traceability systems, which are RFID based systems.